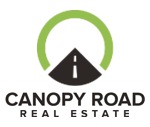 Kansas City Investment Real Estate
Protecting our clients on their path to investing in real estate.
Canopy Road Real Estate is a boutique brokerage located in south Kansas City. A skilled team of agents provide customized investor real estate solutions and dedicated residential buying and selling services.
After realizing there was a lack of full-service options for investing in Kansas City, Voepel Property Management owner Brent Voepel created Canopy Road Real Estate. As a result, these two partner companies work hand-in-hand to provide clients with a full-service real estate investing experience.
A team of investor agents offer a personal approach to develop clients' portfolio goals. Canopy Road supplies market analytics, manages all transactions and compliance, tailors recommendations based on market trends, and advises on best opportunities for return on investment.
Buying or selling a home can be a stressful and emotional time. However, with the assistance of our experts answering questions and overseeing every detail, it becomes a positive journey. Whether purchasing or listing personally, or as a financial investment, Canopy Road Real Estate has you covered.