Organization is something everyone needs in their life to stay productive, organized, and most importantly, stress-free. Here are some easy organization hacks for the most common spaces in your home:
The Bathroom
Installing Shelves
Cute floating shelves are easy to put up and are not going to break the bank. Shelves cut down clutter and make your bathroom space feel more open, while still being decorative.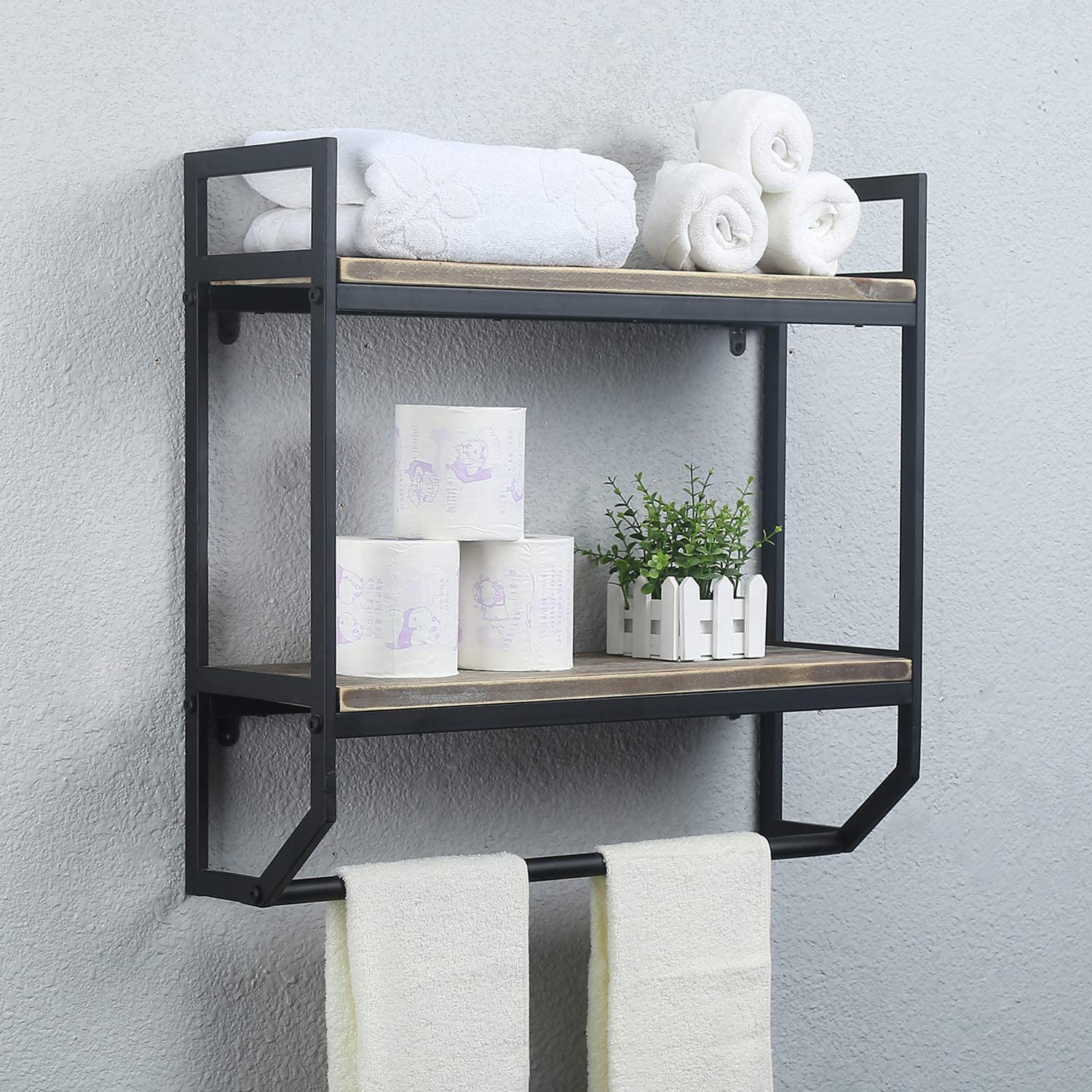 Photo From: https://www.amazon.com/Industrial-Bathroom-Shelves-Mounted-Floating/dp/B07QXT7WDL
Over the Toilet Storage
Start using space that normally would go untouched, and that would make your bathroom feel more clean and open. Utilizing the space above your toilet is again decorative, yet functional without forcing anyone to change their daily habits. Over the toilet shelves allow you to use decorative baskets to store those items that may not be so cute. There are tons of different designs and sizes to choose from that fit your style.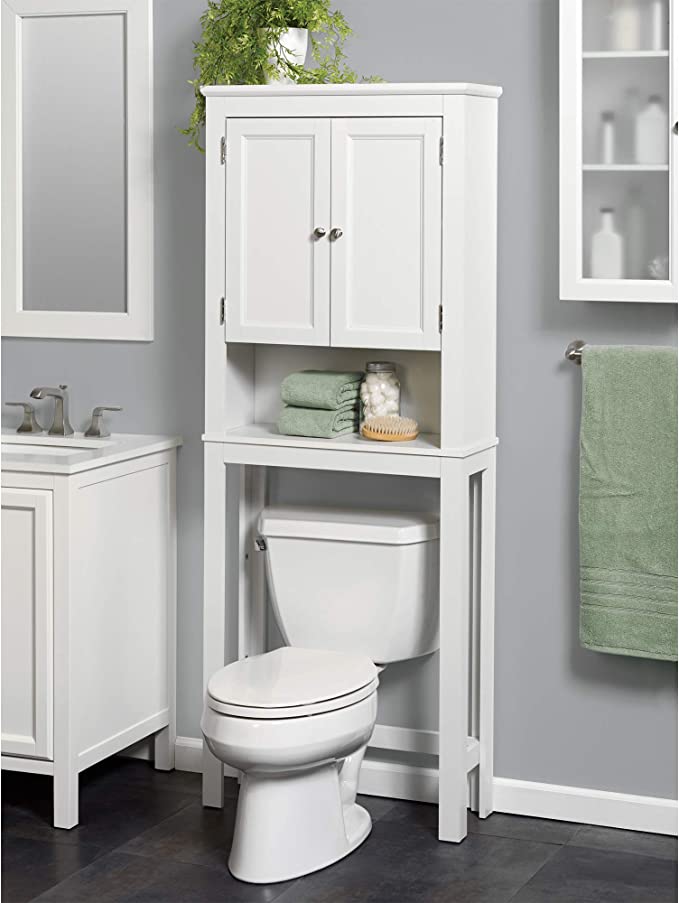 Photo From: https://www.amazon.com/Zenna-Home-Custom-Toilet-Spacesaver/dp/B08T211LS9/ref=sr_1_12?crid=22ET7T9QGSGX1&keywords=over%2Btoilet%2Bstorage&qid=1658173296&s=home-garden&sprefix=over%2Btoilet%2Bstorage%2Cgarden%2C92&sr=1-12&th=1
Add Towel Hooks
You can never go wrong with adding extra hooks for towels, clothes, robes, etc. Hooks that go on the top of the door are probably one of the best inventions if you ask me. They are super cheap, extremely useful, and take up no space.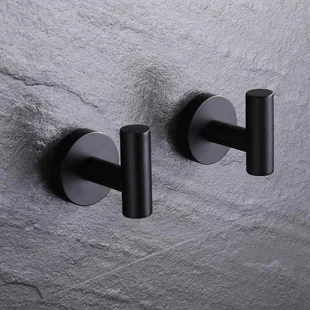 Photo From: https://www.wayfair.com/keyword.php?keyword=door+mounted+towel+hooks
The Kitchen
Reusable Food Containers
Not only are reusable food containers cute and customizable to your aesthetic, but they are also a way to stay organized and open your space up in the kitchen. These containers will eliminate bulky food packages while keeping the foods you love fresh for longer!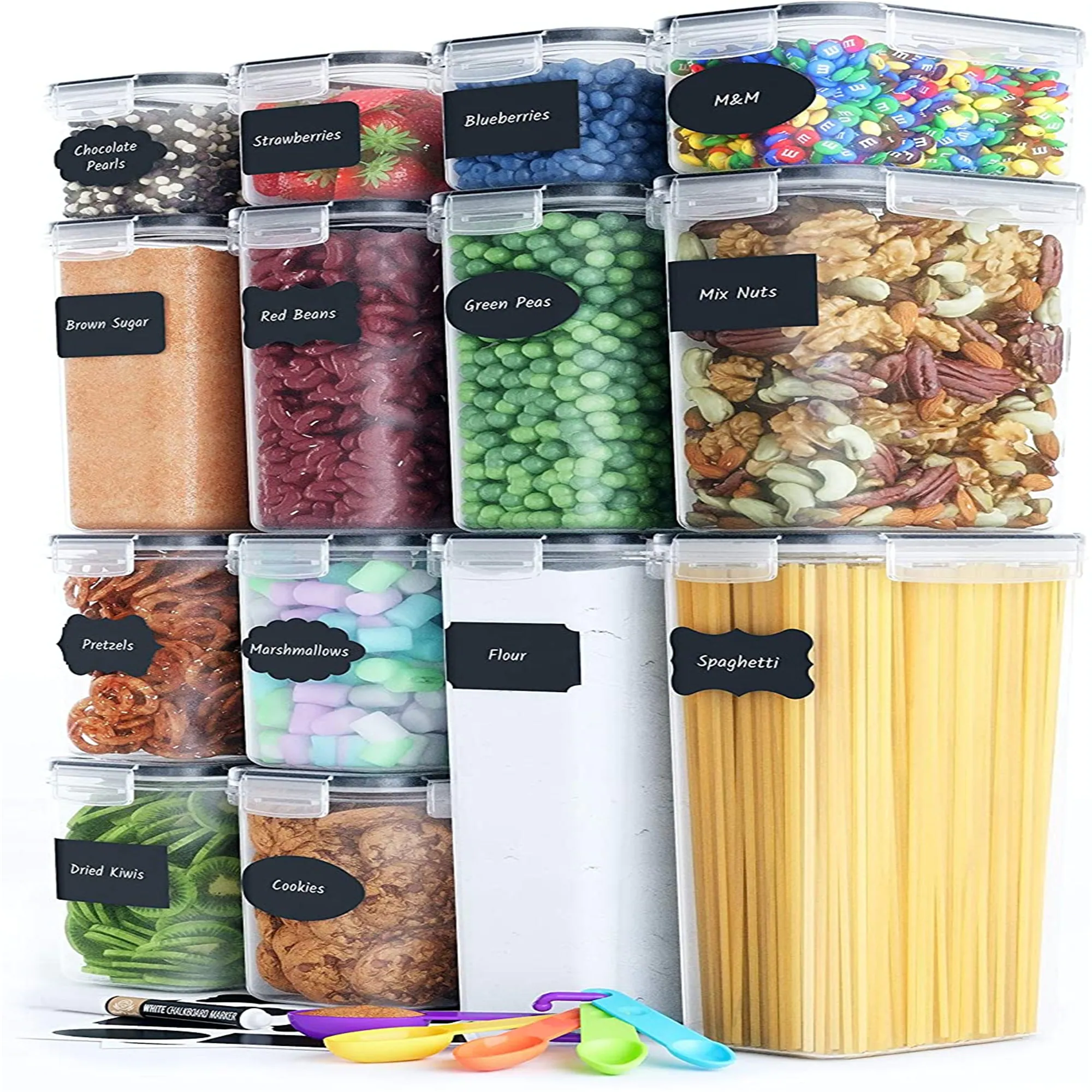 Photo From: https://www.overstock.com/Home-Garden/Airtight-Food-Storage-Container-Set-14-PC-Kitchen-Pantry-Organization-BPA-Free-Plastic-Canisters-with-Durable-Lids-Ideal/33014628/product.html
Door Storage
Take advantage of your pantry door by installing a door organization unit. These units are a unique way to save a lot of space while being out of the way and hidden.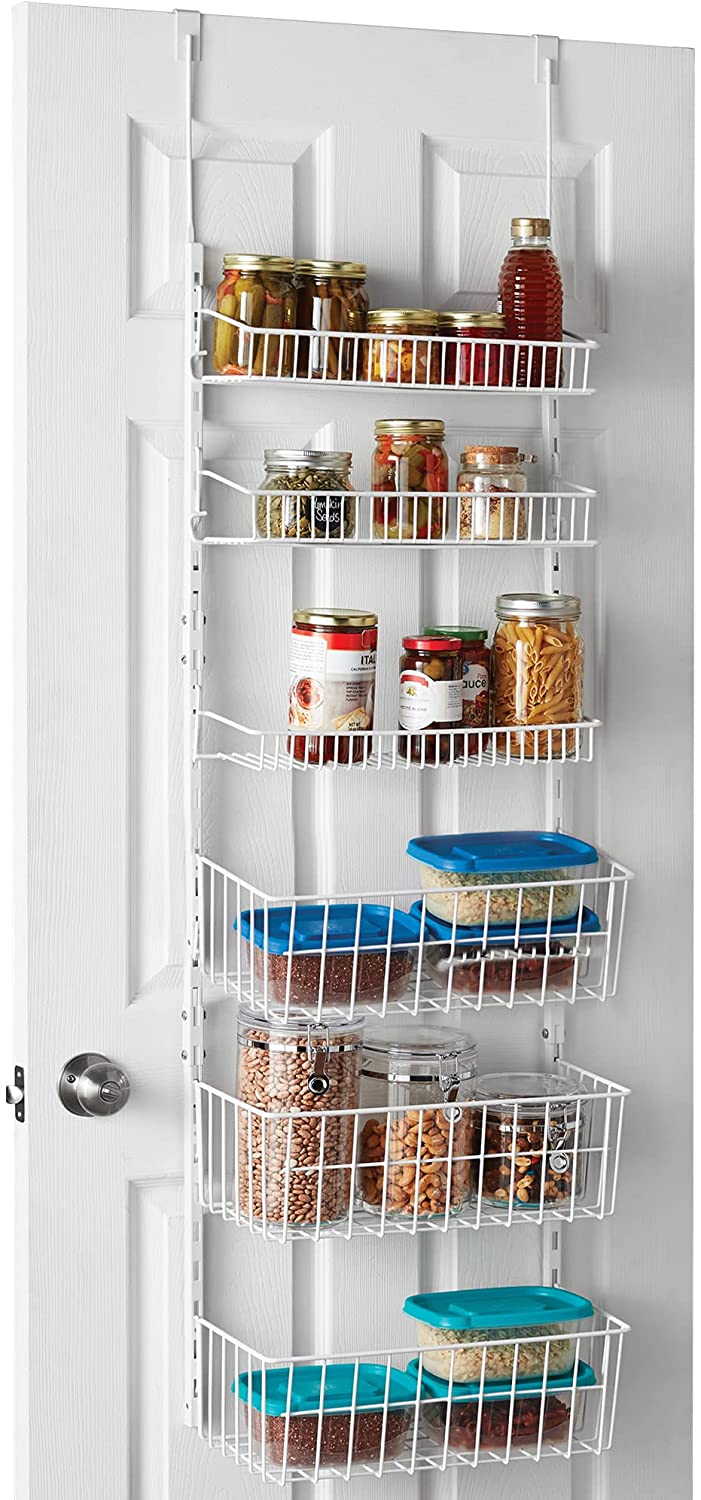 Photo From: https://www.amazon.com/Smart-Design-Adjustable-Organizer-Shelves/dp/B07NDR1Y24
Spice Shelves
Not only do they look pretty and organized, having a spice drawer, shelf or cabinet saves a lot of space and it makes the hassle of searching for a specific spice no longer a concern. Once this is implemented into your life you are going to wonder why you didn't do it sooner.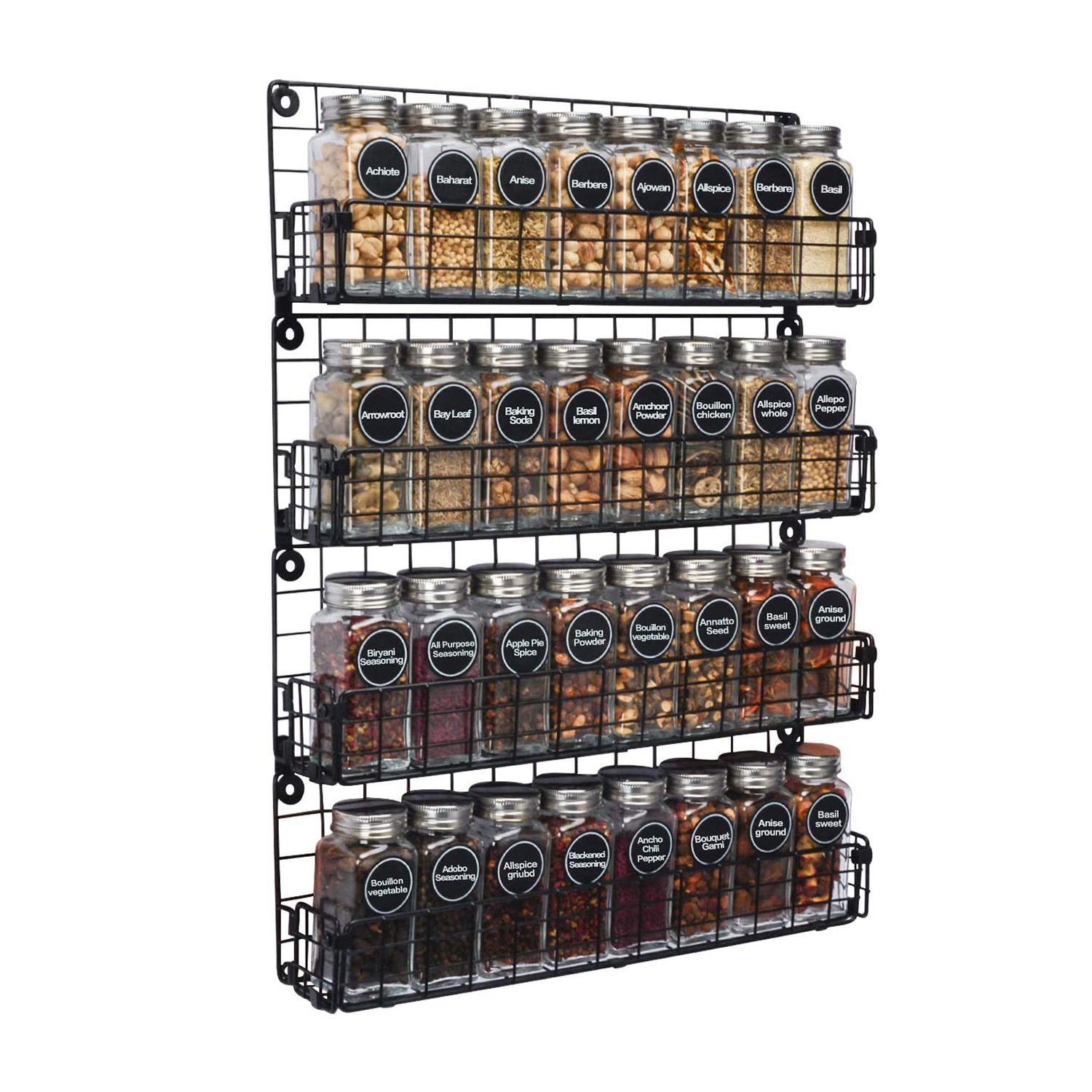 Photo From: https://www.foodandwine.com/lifestyle/kitchen/best-spice-racks
The Living Room
Use Baskets
Using baskets is not only super cute and decorative, but they are also perfect for storing extra blankets and pillows. The good thing about using baskets is that you can use them in a variety of ways. For example, you can slide them under furniture or place them on shelves.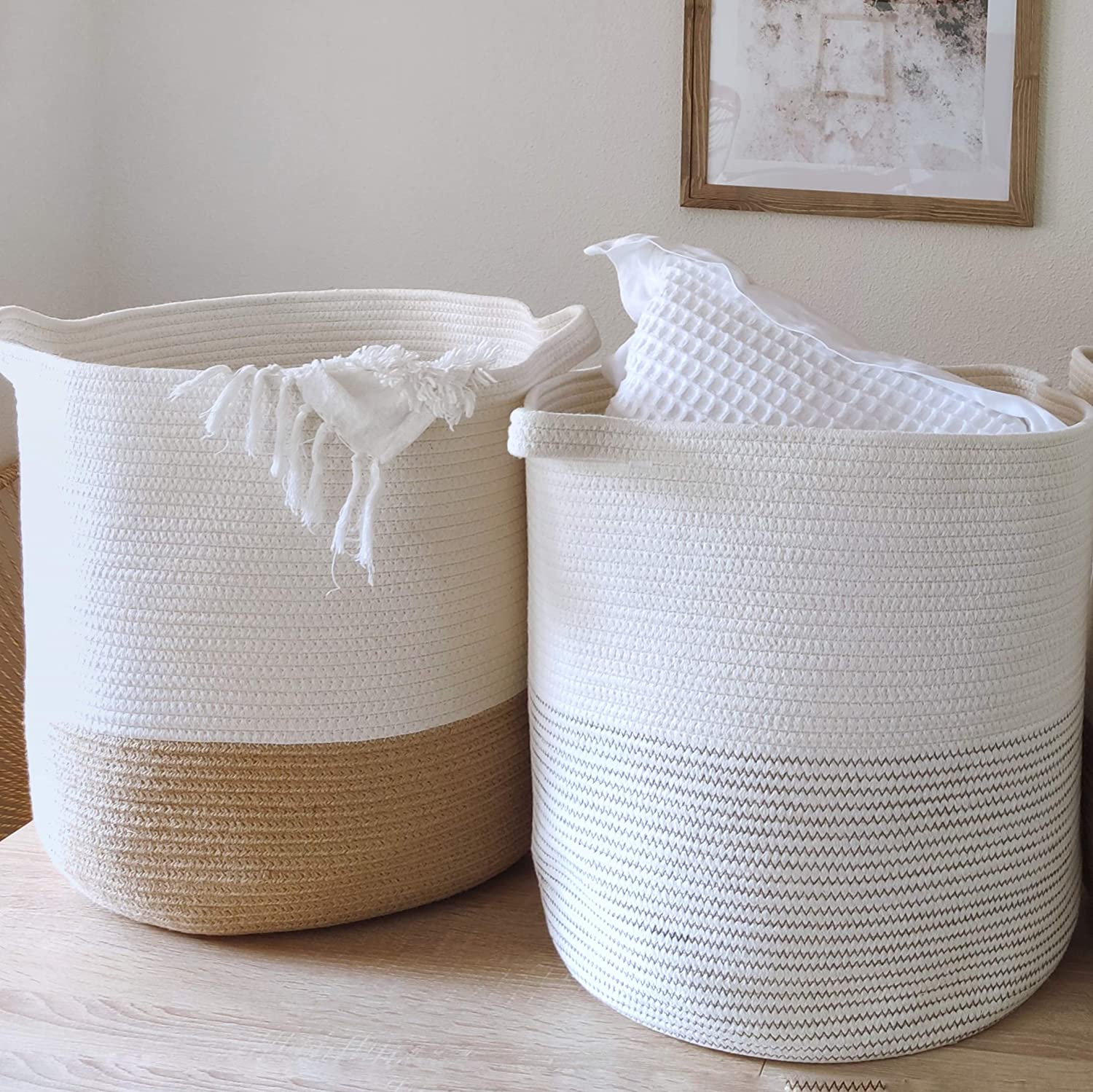 Photo From: https://www.amazon.com/Storage-Baskets-Decorative-Blanket-Organizing/dp/B08LQBB3HL
Decorative Tray
Using a tray that fits your aesthetic on your center coffee table to store your remotes and other random items is a perfect way to keep everything together and overall look nicer.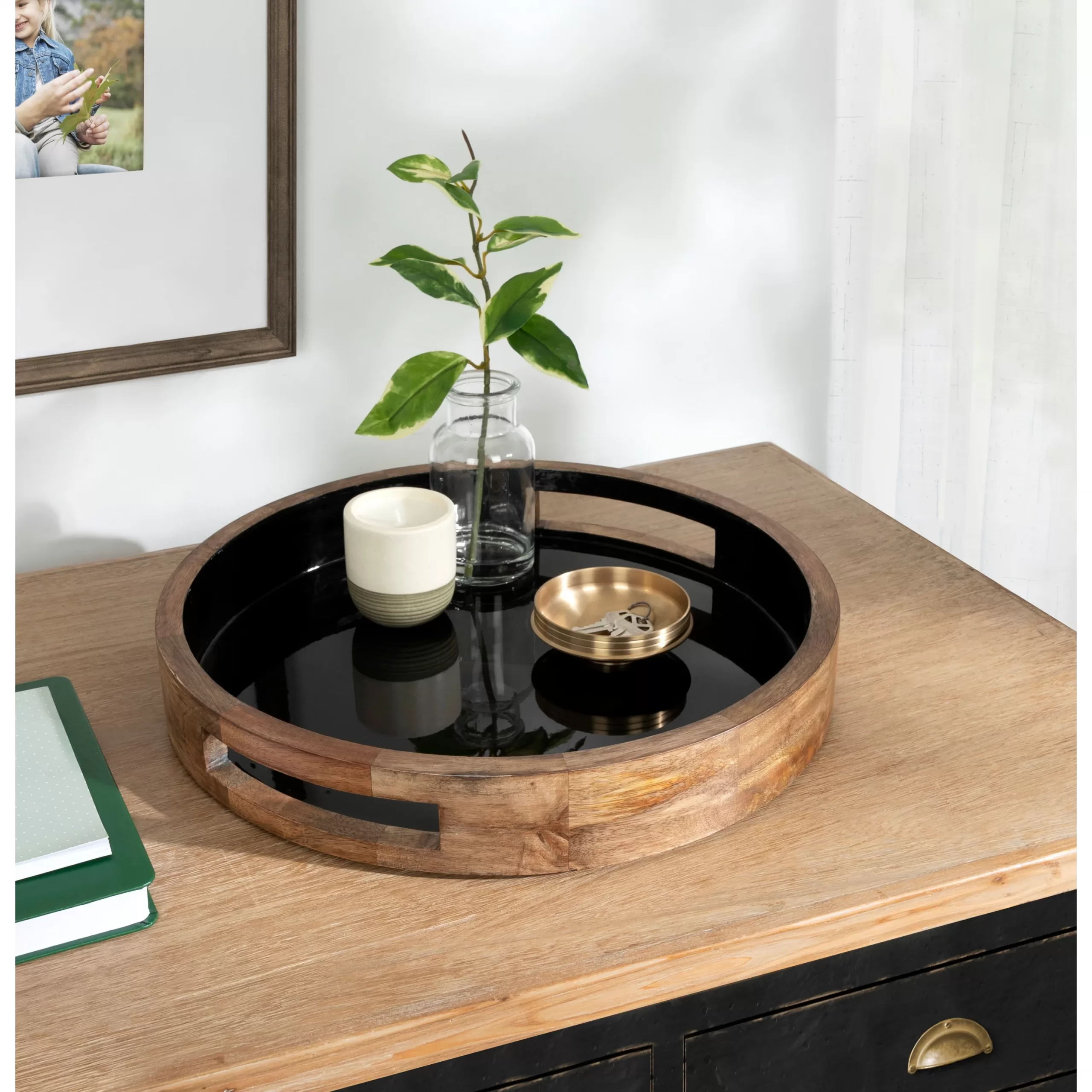 Photo From: https://www.overstock.com/Home-Garden/Kate-and-Laurel-Ehrens-Round-Decorative-Wood-Tray/33699315/product.html
The Laundry Room
Hang a Rail from the Ceiling
This might sound crazy at first, but this will save your laundry room from getting insanely cluttered and overwhelming. Making your laundry room a space you want to go into is the goal, and this will help you get there!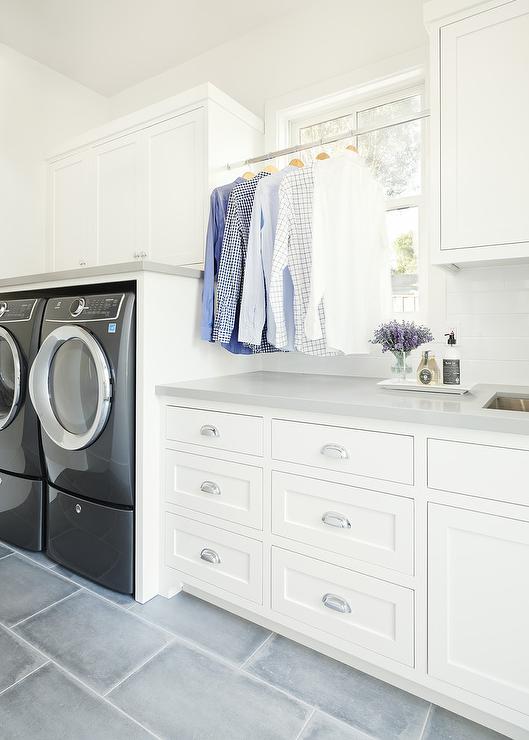 Photo From: https://www.decorpad.com/search/laundry-room-clothes-rod
Use and Label Baskets
Using baskets to organize towels, dryer sheets, loose socks, etc. will change your life and give you peace of mind. Storing these baskets on shelves, out of the way will open up the space and will be easy to access.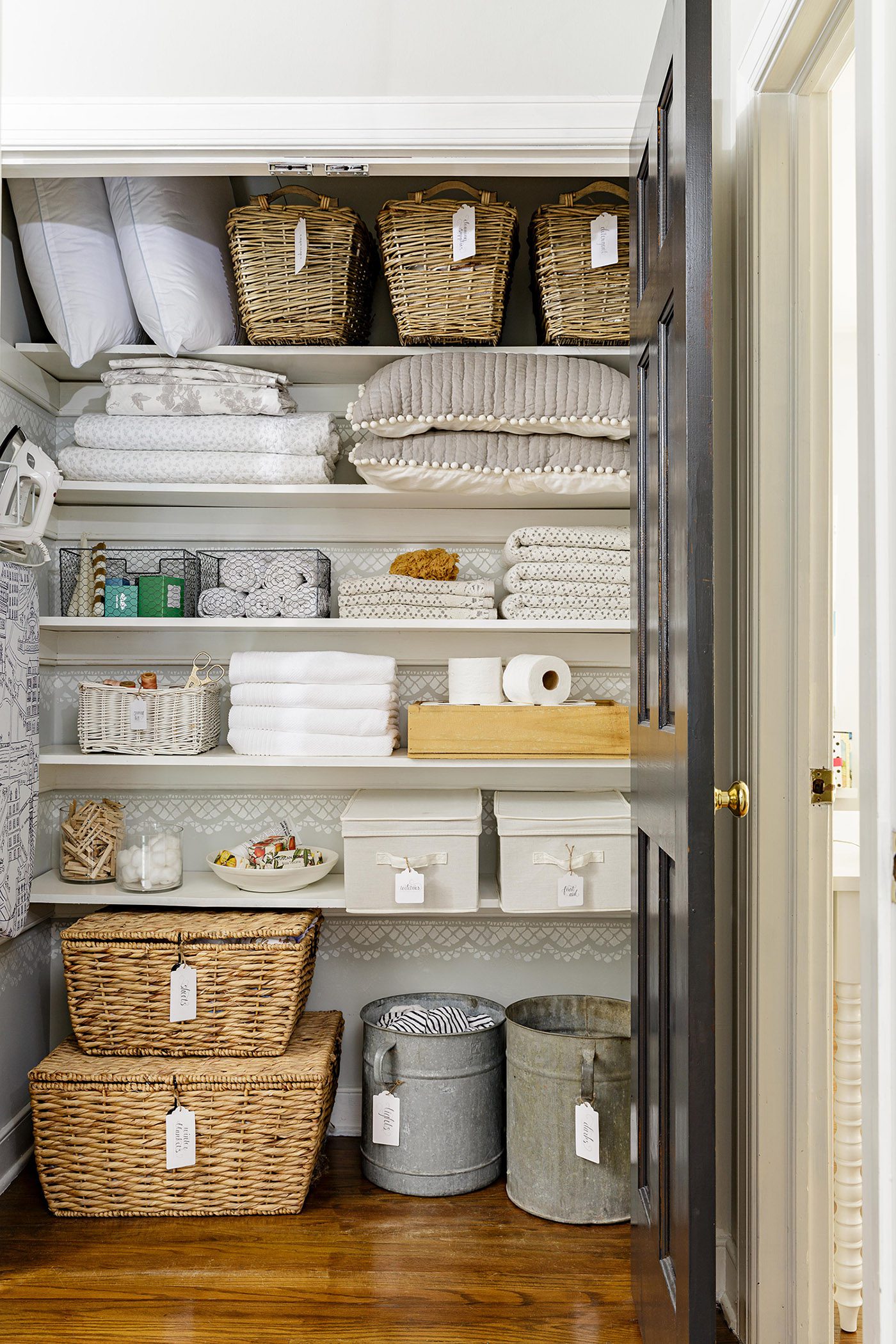 Photo from: https://www.bhg.com/decorating/storage/organization-basics/storage-solutions-using-baskets/
Portable Storage Cart
Using a portable storage cart is perfect to store lots of other cleaning supplies! The cart having wheels makes it easier to take with you wherever it may need to be moved to without the sweat and tears.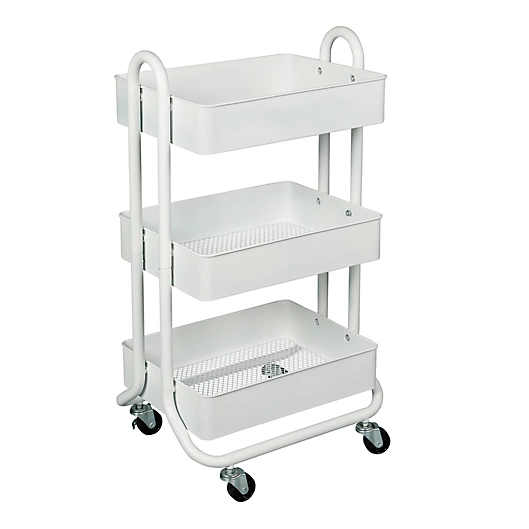 Photo From: https://www.bedbathandbeyond.com/store/product/squared-away-3-tier-utility-storacart/5564165
Most people dream of a beautifully organized home. In fact, there are professional organizers to do all the organizing for you. But, no one knows your home and processes as you do. Congrats! With these organization hacks, you are halfway there. Now, all you have to do is get up and do it!
Featured Image
Photo by RODNAE Productions: https://www.pexels.com/photo/a-smiling-young-woman-organizing-her-kitchen-8580764/